Senior Member
Join Date: Aug 2008
Posts: 126
Mentioned: 0 Post(s)
Tagged: 0 Thread(s)
Quoted: 0 Post(s)
Viper 5000 Instal
---
Decided to install a winch to the Teryx and the MXViper 5000 was selected. Although the instruction sheet from Viper was only marginally useful the winch was mounted where it belongs. I decided to mount the switch and remote power coupler in the dash itself. I think it turned out pretty sanitary. Thanks to Todd at HUNTERWORKS for his input!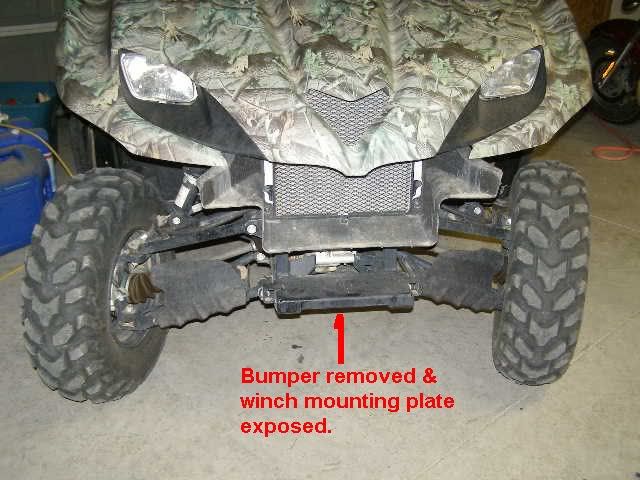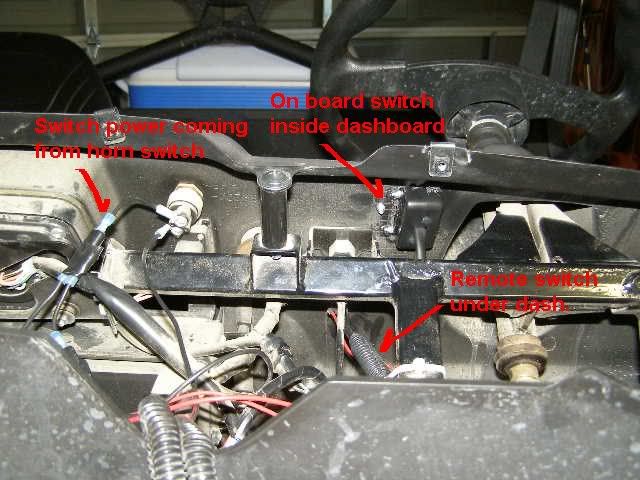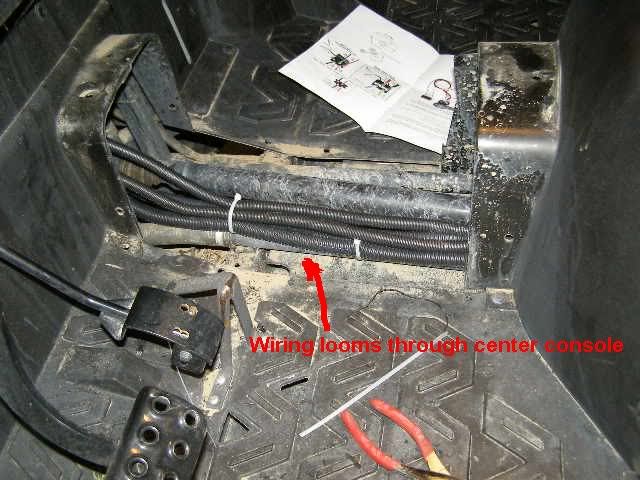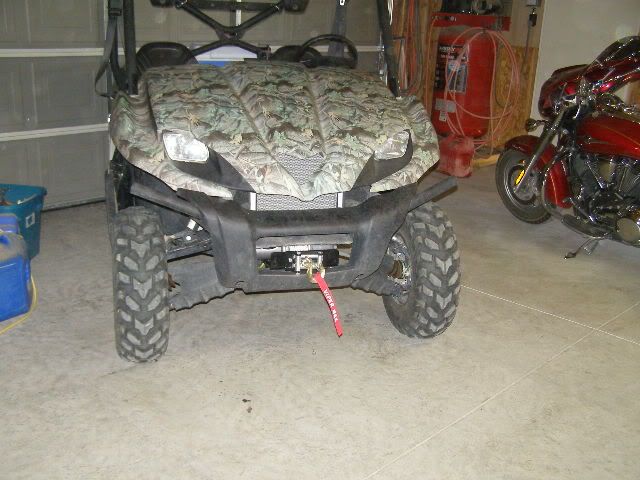 ---
Last edited by Lobo; 06-06-2010 at

12:07 AM

.
looks like a pretty good job to me. I pretty much did mine the same.
Junior Member
Join Date: Apr 2009
Location: Pennslyvania
Posts: 13
Mentioned: 0 Post(s)
Tagged: 0 Thread(s)
Quoted: 0 Post(s)
I did mine the same way also. Did anyone else think it was a total pain in the ass to install the winch mount. Took me an hour just to drop the 4 bolts.
Senior Member
Join Date: Aug 2008
Posts: 126
Mentioned: 0 Post(s)
Tagged: 0 Thread(s)
Quoted: 0 Post(s)
It would have been nice to have an instruction manual (specific to the Teryx) with the mounting plate. You have to blame the designers/makers for that little issue and lack of fore thought.

That same instruction manual should have commented about those 4 shoulder bolts and how life is a bunch easier if you pull the radiator air dam. Although I didn't pull the air dam, I did use a pencil magnet up through the mounting holes to grab the shoulder bolts and guide them into position.

Also, the instructions that did come called for the assembly of the fairlead brackets prior to mounting the winch ... that is a mistake. That fairlead bracket needs to stay loose until ready to put the bumper back on.
Member
Join Date: Feb 2010
Posts: 31
Mentioned: 0 Post(s)
Tagged: 0 Thread(s)
Quoted: 0 Post(s)
looks really nice would like to see how you would mount one in the rear
Junior Member
Join Date: Jun 2010
Posts: 23
Mentioned: 0 Post(s)
Tagged: 0 Thread(s)
Quoted: 0 Post(s)
Hey Guys,
Install looks great.....we recently updated our brackets and instructions. Should be a good set-up. Thanks for the discussion...good to see and nice to be a sponsor on thsi board. Have a good night.

Peter
CEO
Motoalliance
1-866-527-7637