Senior Member
Join Date: Aug 2008
Posts: 126
Mentioned: 0 Post(s)
Tagged: 0 Thread(s)
Quoted: 0 Post(s)
Anyone else tired of .....
---
All the leaves, brush and rocks slapping against thier radiator? The factory basically leaves the radiator exposed to all those nasty radiator killers listed above. Since dumping a load into the Ryx and more into larger fan, switches and all that spendy stuff it was time to protect that investment.
Picked up 40" of 1" black pipe and using some scrap weld steel (20" of 3/16 X 1") came up with my own radiator guard. Total cost was less then $20.00 to keep the garbage out of the radiator. Did the whole job in a couple hours in my little home shop.
Before (factory exposed radiator)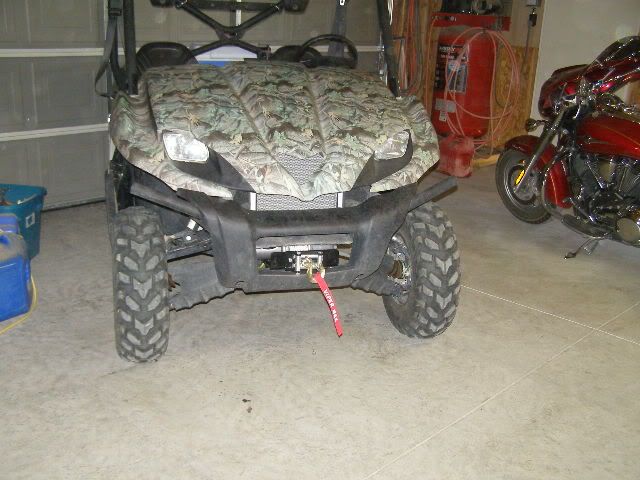 Afterwards