Build Sponsor
Join Date: May 2008
Posts: 430
Mentioned: 0 Post(s)
Tagged: 0 Thread(s)
Quoted: 0 Post(s)
Az Teryx Purchase Story
---
I would like to share my exsperience of my Teryx purchase. I started with calling Brian B and asking about his exsperience at North Valley Kawasaki and he explained how good it was so I made a call. I talked to the the guy Brian told me to and his comment was all he has left is an 08 Real Tree Addition and he wanted $10,900.00 and that was his best deal (that was invoice). I then called Dave out at 2X Motor Sports and he said the guys at Kelly's Kawasaki would hook me up. Initially they were very good and actually quoted me a good price and I explained to them that I didn't to pay tax and I wanted to put the purchase on my G.E. Money account and they said no problem. I went out to Mesa from Phoenix on Wednesday and gave them my tax paper work and G.E paper work, some comments were made when I came in the door that were a little unsettling to me, but then the guy said I was just joking and I gave them the paper work and said if there are any problems to call me, otherwise I would be back with my trailer Thursday. Thursday comes around and no call from Kelly's so I hitch up the trailer and head out. When I get there the Teryx was ready but not the paper work. So first thing the salesman says, my finance manager says we can't put it on the G.E. Account without charging you tax. I said we discussed this two times and everybody said it was o.k. he said I am sorry but there is nothing I can do. I had already givin them $500.00 down to hold it so I said o.k. how much otd with the tax he said $9200.00 (the price w/o tax was $8600.00 for an LE). By this time I am a little upset but I thought its not worth $400.00 to chase all over town for another deal I am here so I said tell your finance manager make it $9000.00 otd and we can save this deal. The salesman goes to the finance manager and he says no. I said you mean he is going to let a $9000.00 sale walk out the door for $200.00 he said yes I got my deposite back and left.
I made a call to Kenny at JetSki Unlimited he told me he had 1 base model left that he would let me have for $7750.00 otd with now tax even if I wanted to finance it. Then Kenny preceeded to tell me exactly how the whole transaction would take place and that would be in and out in about 45 min with my Teryx loaded and gone. To my amazement when we arrived at JetSki Unlimited everything happened exactly how Kenny said it would. The exact price the exact amount of time and he even put up with my 2 year old running around and sitting on all of the Jet Ski's in the show room. I make alot of vehicle purchases for my tow company, my repair shop and for my own personal vehicles and this was by far the most painless and professional transaction I have ever done.
I highly reccomend that if you are in the market for a Teryx in Arizona that you call Kenny at JetSki Unlimited.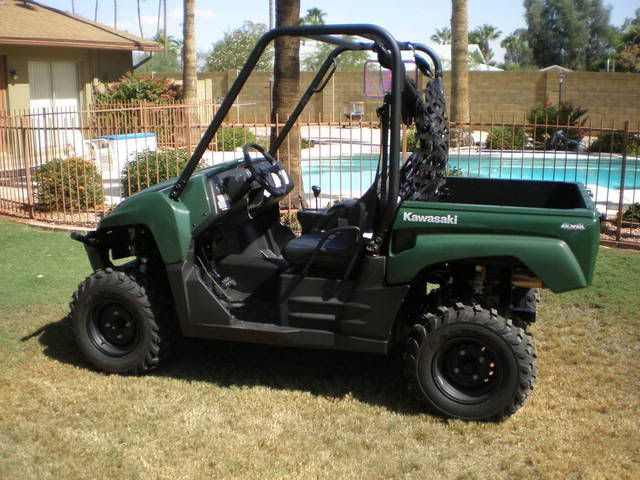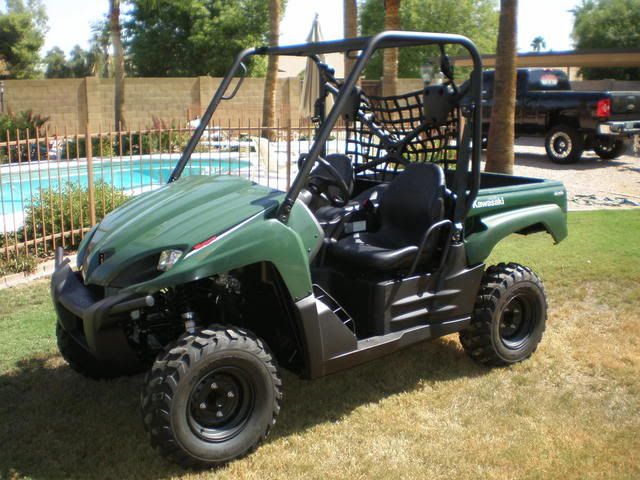 ---
Last edited by Unleashed UTV; 10-05-2008 at

06:59 PM

.
Junior Member
Join Date: Jul 2008
Location: Phoenix
Posts: 28
Mentioned: 0 Post(s)
Tagged: 0 Thread(s)
Quoted: 0 Post(s)
---
I too bought at Jet Skis unlimited after shopping around. Kenny over there was awesome. No B.S.
CommanderTalk.com
Join Date: Feb 2008
Location: Peoria, AZ
Posts: 2,799
Mentioned: 0 Post(s)
Tagged: 0 Thread(s)
Quoted: 0 Post(s)
If I would have known back in February that they had Teryx's, I would have bought from them no questions asked!




---
AllTerrainJournal.com -->
www.AllTerrainJournal.com
I support every man and women in the armed forces, I wish you all the best and thank you!
2008 Kawasaki Teryx | 840cc BBK w/ stage III cams | FST long travel and HD steering | Twisted Stitch seats | FST cage | Muzzy dual exhaust | Dynatek prog CDI | aFe intake | HiPer carbon fiber beadlocks | Goodyear MT/Rs | Crow restraints | SafeGlo LED and FO whips | NightOwl HID conversion | Edge series 40" LED lightbar | Fuego Dual HID lights | Dalton clutch kit and OD cover | Full audio | Navigation | Power steering | TrailTech Vapor computer | Factory UTV skids | Airtite Art custom paint | Maier plastics
Senior Member
Join Date: Jun 2008
Location: Western, NC
Posts: 1,029
Mentioned: 0 Post(s)
Tagged: 0 Thread(s)
Quoted: 0 Post(s)
Thanks for sharing your story. It is amazing the treatment you get at times at dealerships. Mr Motorcycle has been pretty good to me, I guess I got lucky.

Congratulations on your new machine, you are going to LOVE it!!
---
2011 Teryx Sport
2011 50" STD RZR LE
Posting Rules

You may not post new threads

You may not post replies

You may not post attachments

You may not edit your posts

---

HTML code is Off

---