Build Sponsor
Join Date: May 2008
Posts: 430
Mentioned: 0 Post(s)
Tagged: 0 Thread(s)
Quoted: 0 Post(s)
Skat Trak Tire Comparison
---
I made the drive last week to pick up some tires and thought I would post up some interesting info. Skat Trak has a somewhat new tire that they started building when they ran out of the 26x12x12 CST carcuses and it has turned out be a good tire for the RZR XP's, Commanders or Teryx's with built motors.
The first pic is a side view of a 25x10x12 7 paddle extreme a 25x12x12 7 paddle extreme and the new tire I call a 27x12x12 8 paddle extreme. All mounted 7 inch wide STI cast aluminum wheels. As you can see the 25x10x12 and the 26x12x12 are basically the same highth, but the 25's have a much smaller foot print.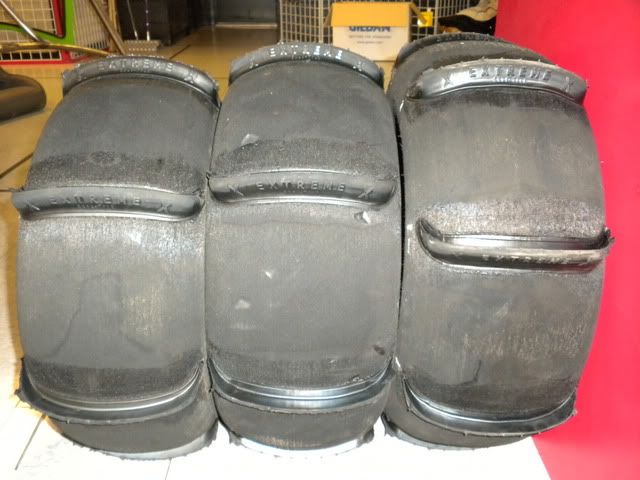 These three pics are all the measured hights of the tires from smallest to biggest.
25x10x12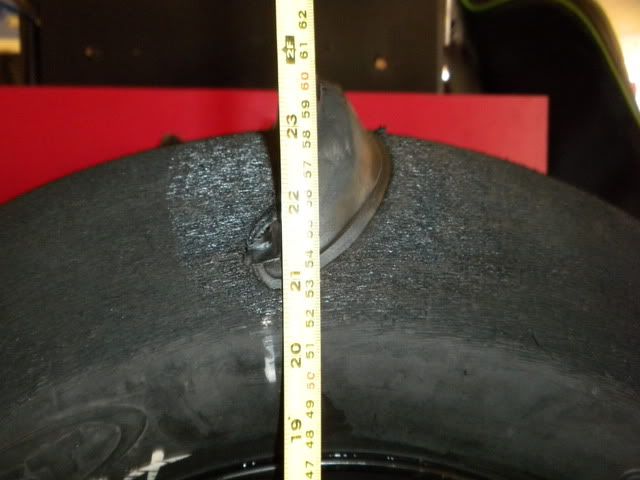 26x12x12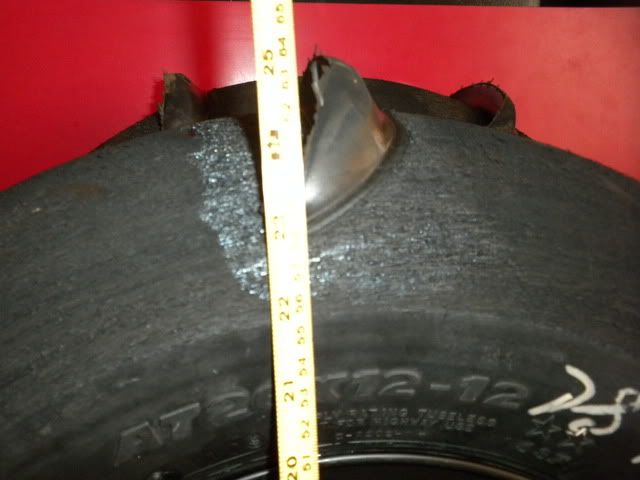 27x12x12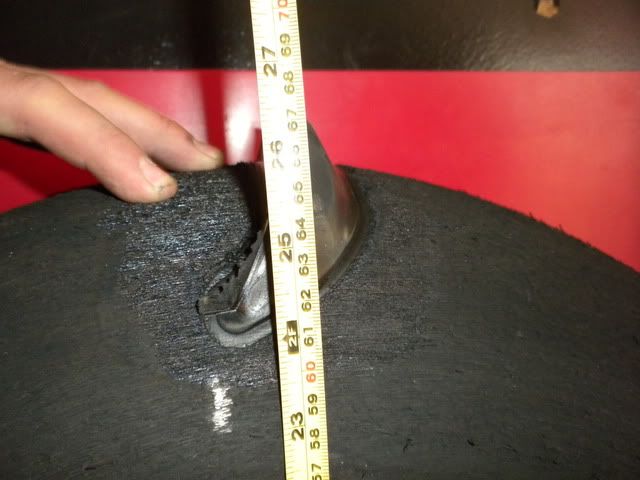 The wieghts mounted on STI Cast Wheels on my cheesie scale were;
25x10x12 7 paddles 22lbs
26x12x12 7 paddles 24.6lbs
27x12x12 8 paddles 22.5lbs
Posting Rules

You may not post new threads

You may not post replies

You may not post attachments

You may not edit your posts

---

HTML code is Off

---