Discussion Starter
•
#1
•
I recently recieved my EPI clutch kit from EPI and the kit basically consisted of a driven pulley spring, clutch spring and weights. As shown in the Teryx manual, take off the plastic ( a panel door tool purchased from Autozone for about $6.00 works very well on the plastic rivits), removed the seat bracket, gas tank and the clutch cover. Remove both the clutch, driven pulley and belt. Using a home made spring compressor consisting of all thread and two pieces of flat iron (all purchased form Home Depot), compress the driven pulley spring and remove the snap ring with ring pliers. The picture below shows the driven pulley disassembled with the stock spring on the left and the new spring on the right.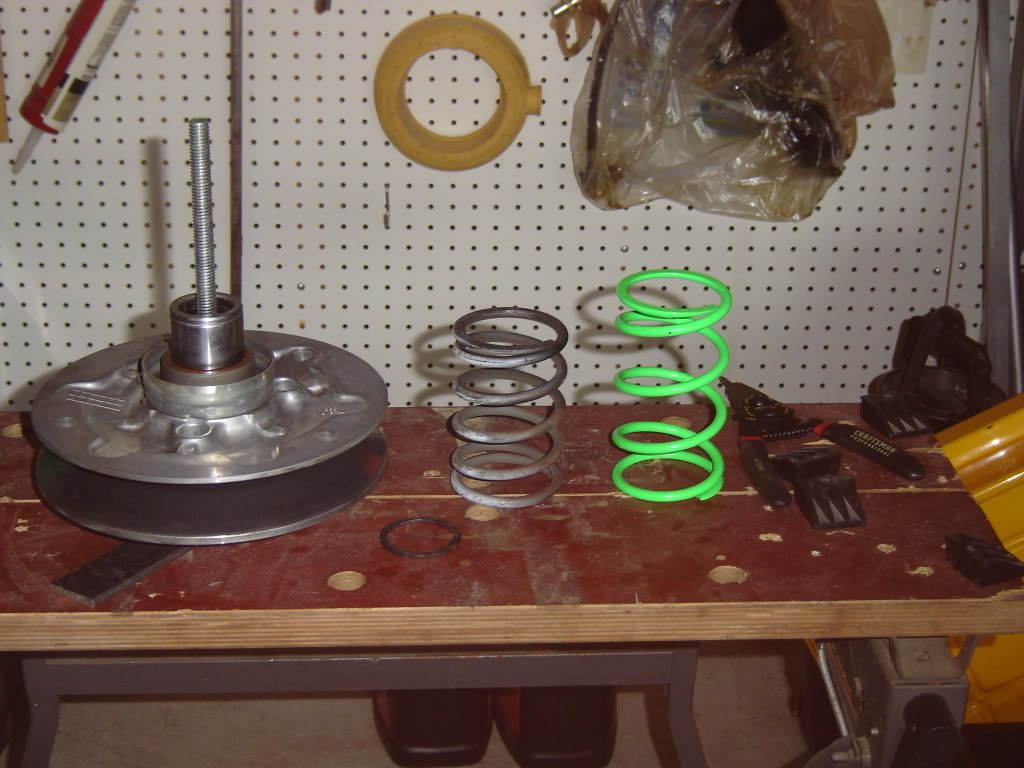 Compress the new spring back on and put on the snap ring back in. Here is the picture of the new spring installed.
Here is the picture of the clutch and the new spring. The maroon spring on the right is the new spring. Remove the eight bolts on top of the clutch assembly and remove the old spring and install the new one.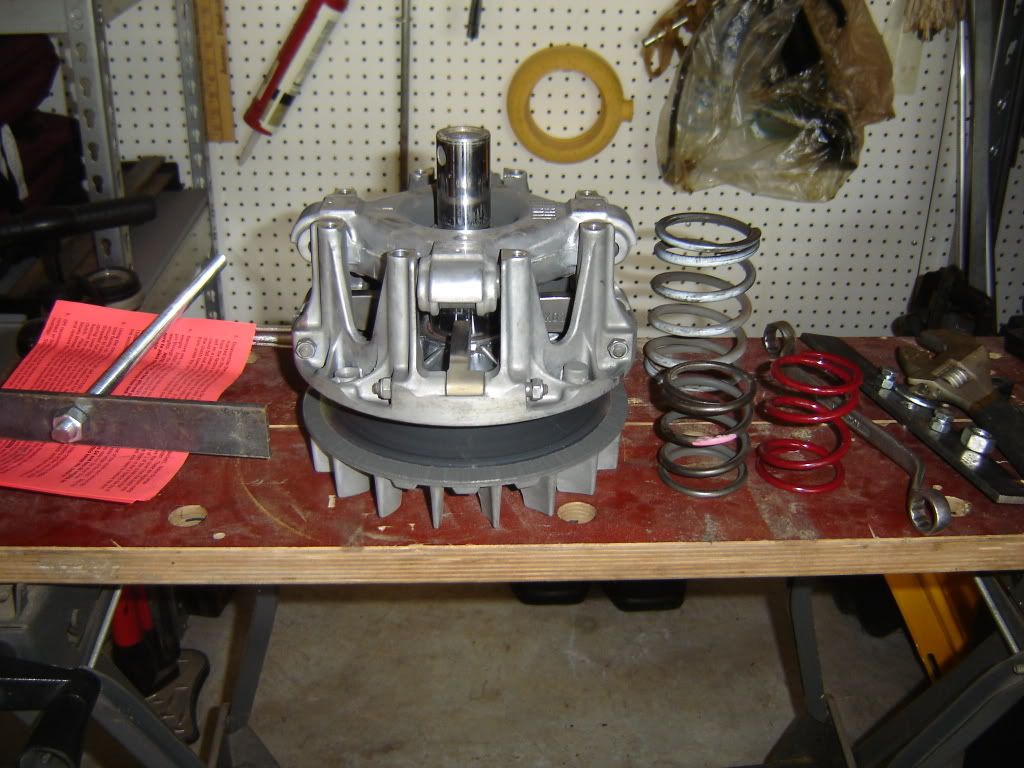 Here is a picture of the weights I installed per the instructions. The stock weight is on the right, EPI weight is on the left. These are realtively simple to install.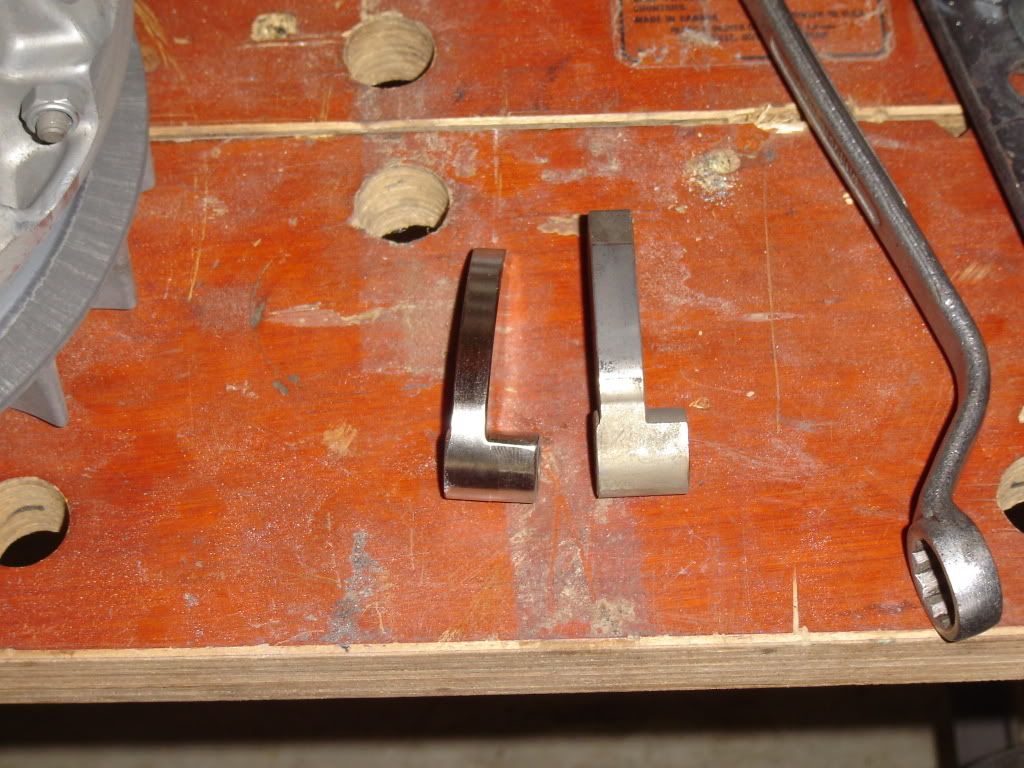 For reference, here is a picture of the engine without the driven pulley or clutch assembly.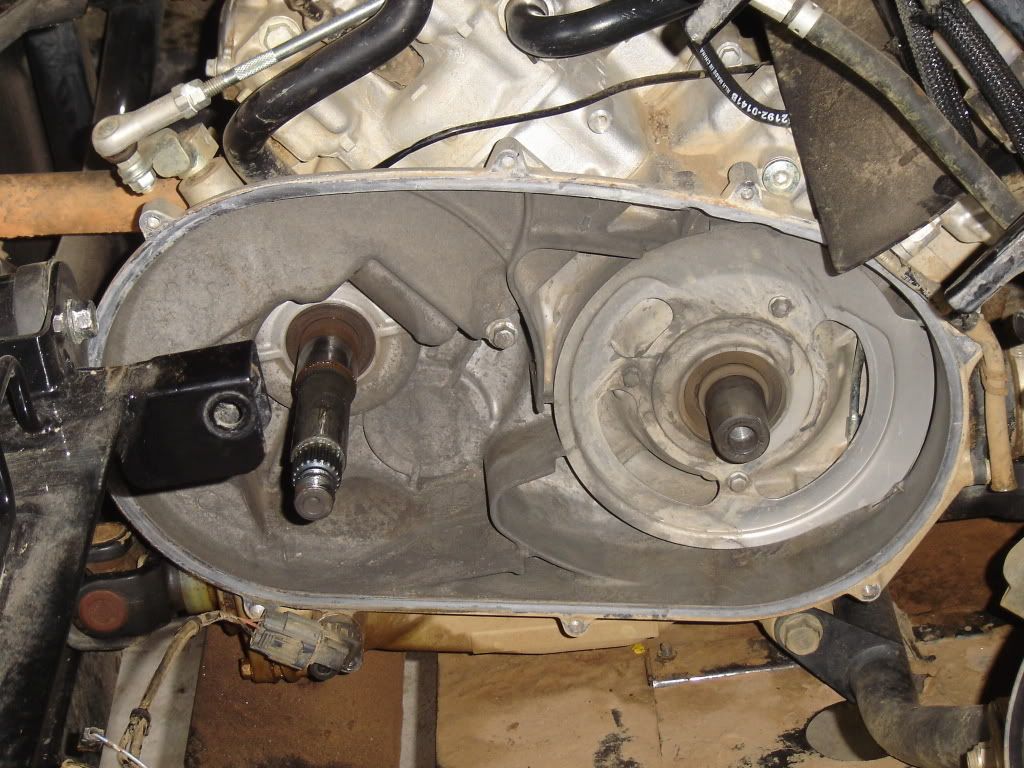 Since I was putting everything back together, I put a new belt on also. After installation and putting everything back together, a test drive was in order. All I have to say is WOW! This thing will spin the stock tires from a dead stop and will pin you back in your seat! I can not imagine how this thing will be with a CDI, Muzzy Exhaust and jet kit.
Hope this helps everyone. If you have any other questions, please feel free to PM me.