The global pandemic has ruined many plans. You may be unable to visit your friends and family on holidays, but you can always send them a present that you've ordered online. Visit POWERSPORTSiD.com where we have highlighted a number of best promotional campaigns from some of the most reputable brands. Be quick to catch awesome discounts and get the best products at the best price while the offer stands.
The Black Friday sales event is the most exciting time for those who love shopping online. It's time to buy presents for yourself and your family, which is why discounts on popular products and brands are so much appreciated. If you are in the middle of a restoration project or just want to make an upgrade or repairs in preparations for the next season, today you have a unique opportunity to save big on parts, gear, and accessories!
Click the image to enter the catalog of products from the brand you like.
Rugged ATV & UTV Parts Sale!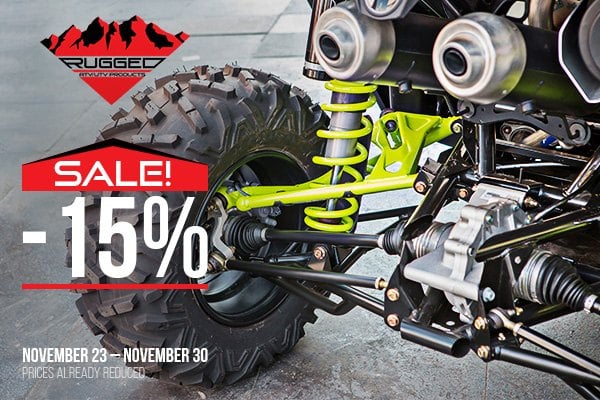 If you are looking to have an unforgettable and fun ride this offer is the one you need! With the Rugged ATV / UTV products that are now 15% off the original price, you'll never be sitting out either. Do not miss a chance to save money and shop happily with us! The sale is active till November 30, 2020.
Holiday Pricing for Demon Powersports ATV & UTV Parts!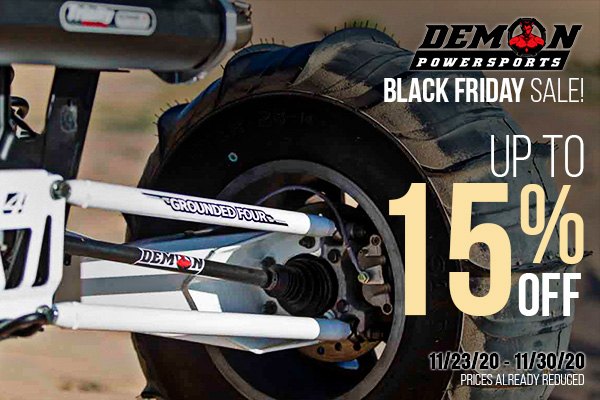 If you are looking for a way to help you push your vehicle to the limits on the roughest trails out there, you've come to the right place. Demon Powersport carries one of the best aftermarket axles. Get true power and dependability that is built to last! Save up to 15% on your favorite items when you shop today with us! Act now while the offer lasts. It is valid till November 30, 2020.
The Biggest XD Series Blowout of the Year is Happening Now!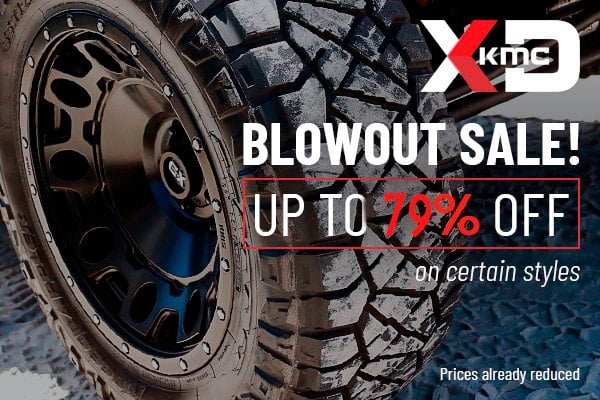 Treat yourself with huge savings of 79% off with XD Series ATV/UTV wheels! Choose from our wide selection of beautiful, low porosity and high luster quality wheels and enjoy your road. A new purchase is always a great pleasure. No time to hesitate!
K&N Air Intakes & Filters Holiday Sale!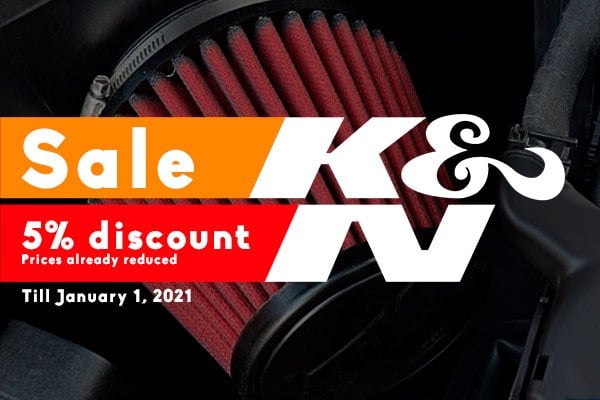 Just like a human being, your vehicle can't live without air. Combining years of experience, the latest innovations, and passion for performance, K&N is the leader when it comes to air intakes and air filters. Take 5% off when you shop these high-quality products right now! Don't wait! The sale is active till January 1, 2021.
Aprove Winches & Body Parts Black Friday Promotion!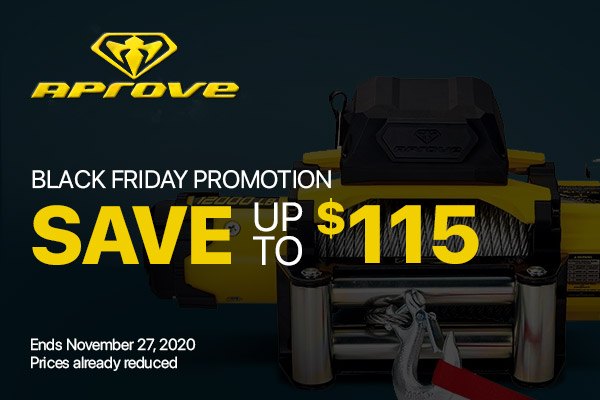 If you're into off-roading and exploring tough trails, your vehicle has to be properly equipped. Enjoy up to a $115 discount on select Aprove products that combine best-in-class design, quality, and service. Don't hesitate! Take your chance to save till November 27, 2020.
Superwinch Gift Card with Winch2Go!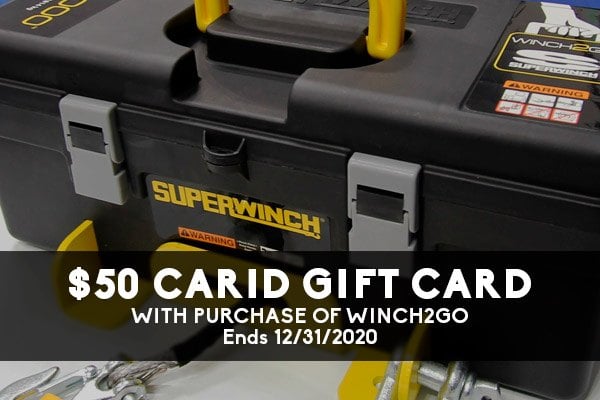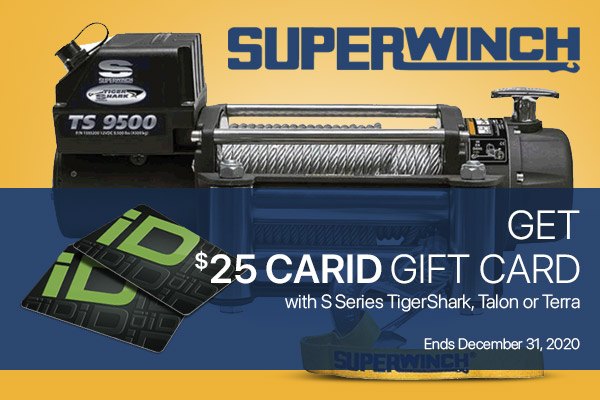 Get a $50 CARiD Gift Card with the purchase of Winch2Go by Superwinch! It will meet your needs and deliver great quality at an affordable cost. Shop now! This offer ends on December 31, 2020.
You'll get your gift automatically with the order.
Leatt Closeout Sale!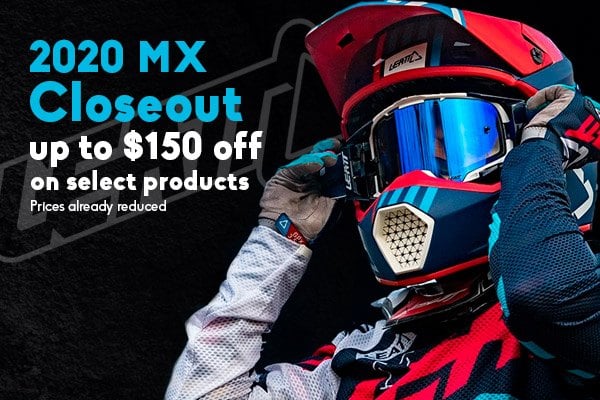 Just now and only for you, Leatt presents the new Closeout Promotion! Purchase high-quality Leatt products to save up to $150 of the original price. Hurry up, Leatt works to keep the committed Thrill seeker safer.
New TOBE Closeout– Lower Prices!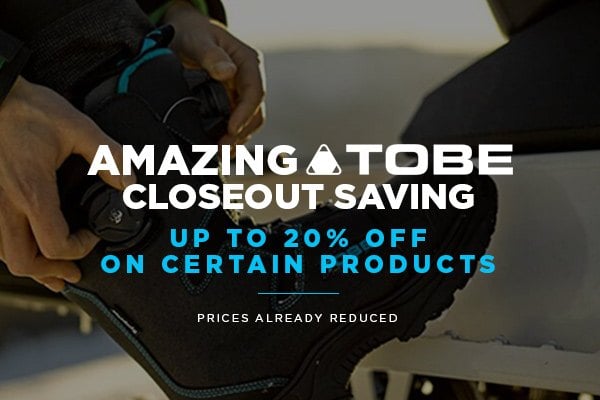 If you need clothing that will always keep you warm, dry, and safe in whatever snowsport you pursue and wherever your adventures lead, then Tobe is the best choice! They make extremely resistant clothing for people who enjoy accepting challenges, regardless of whether it is on the ski slopes or the snowmobile track. From today, you have a great chance to save up to 20% on TOBE Closeouts! Don't wait to snatch up your savings. Grab them while you can!
O'Neal Closeout Riding Gear and Helmets on Sale!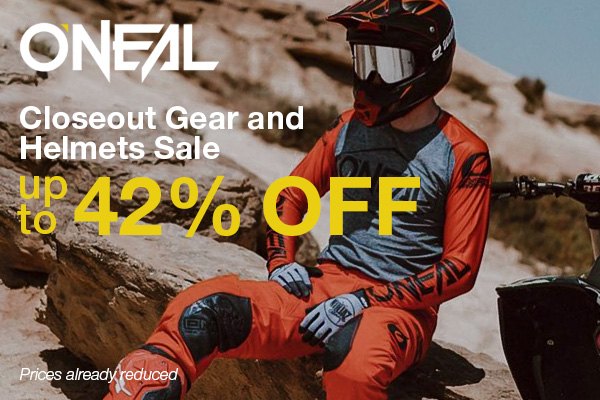 Don't miss out great offer from O'Neal and enjoy the ride. This closeout sale gives you a chance to purchase a product you've been dying to get your hands on before it's gone. Just choose your favorite high-quality boots, pants, jerseys, shorts, helmets, gloves, accessories, and save up to 42% off. Make your purchase today and never miss a sale!
Forma Boots Blowout Sale!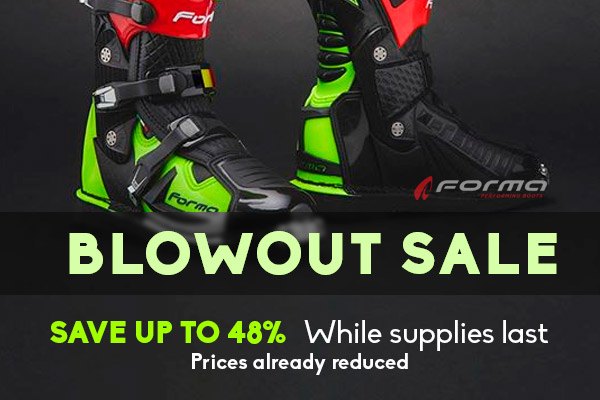 We are pleased to announce an amazing Forma Boots offer. You have a great chance to buy a comfortable and durable product saving up to 48% Hurry up! The offer is valid while stocks last.
To browse all categories of products available at POWERSPORTSiD.com, simply click the "Shop Now" button below:

If you have any questions, feel free to contact us here or call our tech experts at 888.903.4348​