The Warn company was founded in 1948, and now it is one of the most renowned and respected brands producing a wide range of devices, equipment, and accessories designed to enhance the performance of quads, UTVs, and other off-road vehicles. The company owns many patents on revolutionary products, including the first-ever winch for recreational use. At POWERSPORTSiD.com, besides winches, you can find winch mounting kits, winch remote controls, roller fairleads, front off-road bumpers, snow plow systems, auxiliary lights, and more.
Until the end of July, you can buy Warn AXON winches at a reduced price. For example, this AXON 45-S model features durable all-metal construction and includes 50 feet of lightweight Spydura synthetic rope, an Epic hawse fairlead, and a black powder-coated hook. This model is designed with side-by-side owner's needs in mind. Thanks to digital control, you can monitor load and temperature.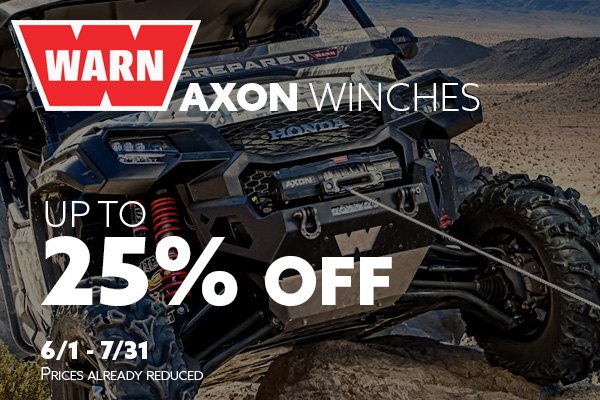 Warn® 101140 - AXON 45-S 4,500 lbs Winch with Synthetic Rope – POWERSPORTSiD.com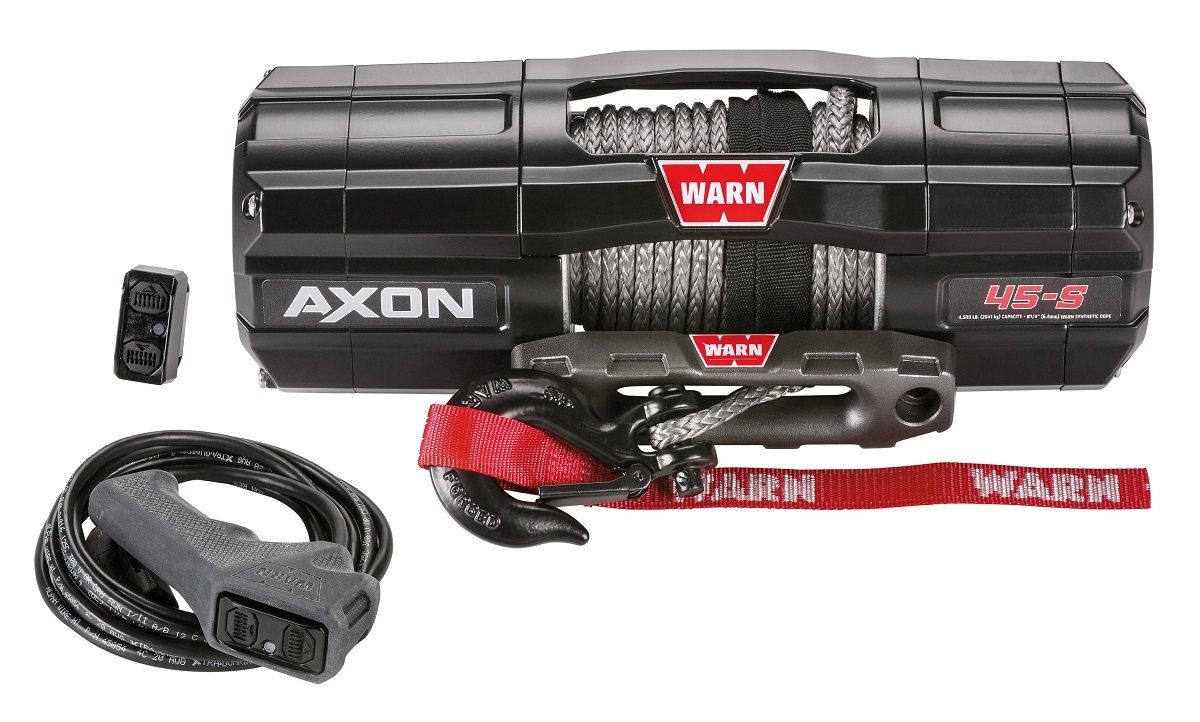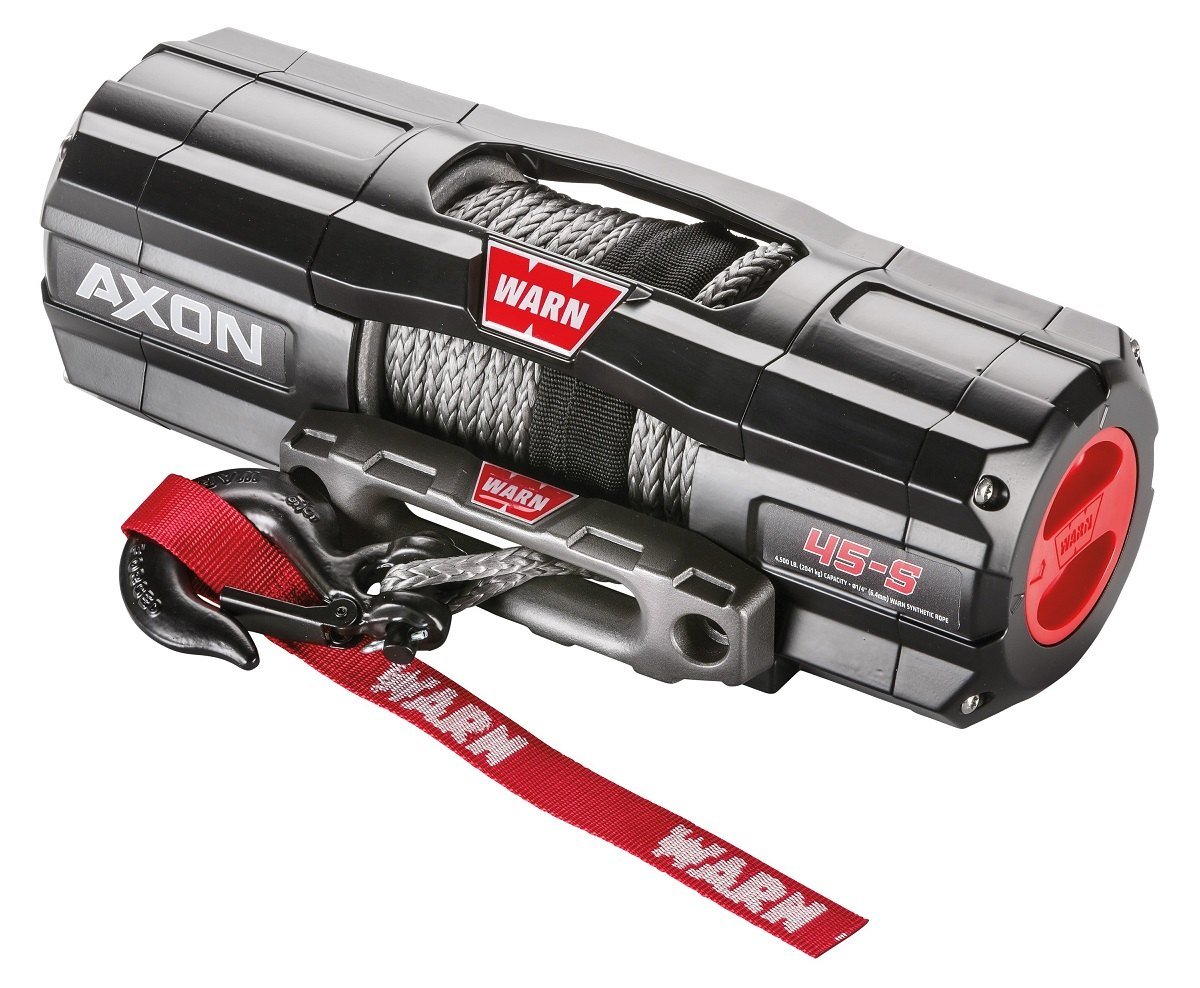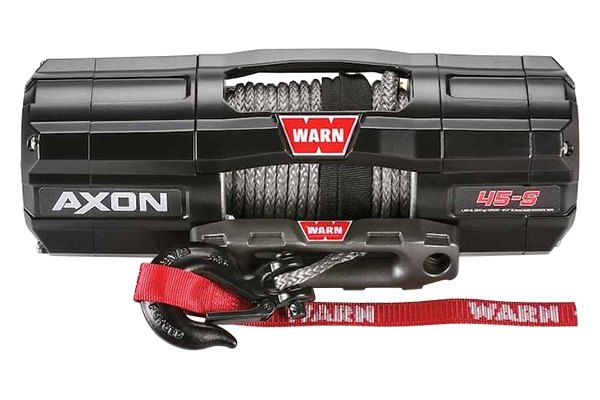 Specifications:
Winch model: AXON 45-S
Rated line pull: 4,500 lbs. (2041 kg) single-line
Motor: Motactor with 12V DC permanent magnet
Sealing: IP68 waterproof
Geartrain: 3-stage planetary
Fasteners: All stainless steel
Rope: 50' x 1/4" (15m x 6.3mm) Spydura synthetic
Hook: Black powder coat
Fairlead: EPIC hawse fairlead
Primary Control: Rocker bar digital control switch
Remote Control: Digital corded remote
Brake: Mechanical brake
Mechanical Warranty: Limited lifetime
Electrical Warranty: 3 year
Note:
This product requires a compatible bumper or mounting plate to be properly mounted to your vehicle.
Click on the image to enter the product page for more information.
To browse the full catalog of Warn products at POWERSPORTSiD.com, including bumpers, auxiliary lights, and snow plows click the link below:
WARN Industries™ | ATV & UTV Winches, Bumpers, Lights, Snow Plows - POWERSPORTSiD.com
If you have any questions, feel free to contact us here, or call our specialists at 888.903.4348​