Discussion Starter
•
#1
•
Just a quick update on the bed delete we are having laser cut this week...here is a sneak picture we took last week while we were at DASA...it fit perfectly...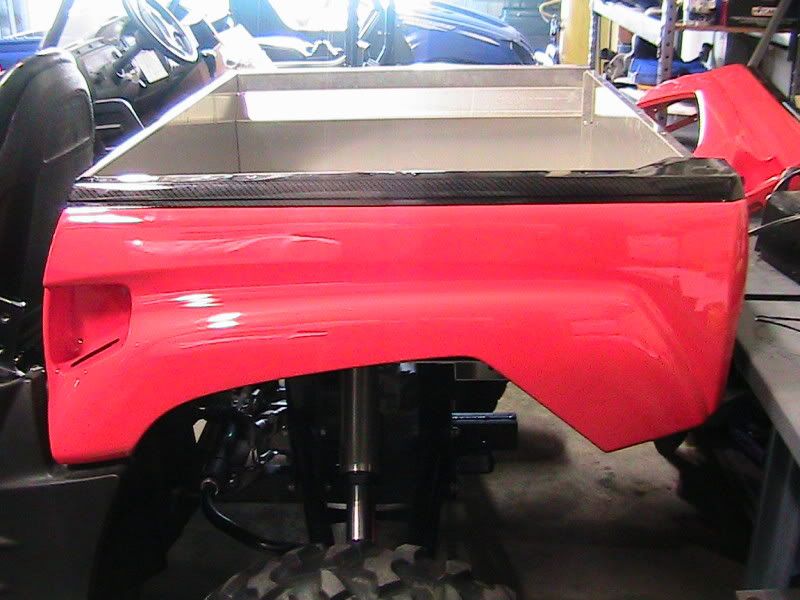 Just to clear some questions...yes this delete kit will utilize your existing tailgate as you can see here...BUT your tailgate will NOT function...this is a "Bed Delete" kit...it's only for holding up your fenders...wink wink...
From the feedback we are getting? It looks like there will be 2 options for the first round and then others are already in the works. First editions will be custom angled and:
36" wide at the bottom of the bed for stock suspension machines
41 3/4" wide at the bottom of the bed for +5 & +6 kits
Next edition already in ACAD are duplicating the stock bed and you may choose to have cut outs for your existing wheel wells. These will be especially appealing to those who already have a 4 seat build but want to drop some severe weight (70 lbs)
And we have 2 more after that but I don't want to spill ALL the beans...
LASTLY?...We have a Rhino being dropped off at our shop tomorrow so your Rhino buddies will look PIMP while they are being towed back to camp by your Teryx...:laugh:
All in fun but yes we will have Rhino kits very soon...
Remember SPECIAL killer pricing on the first 10...and the first 5 are already spoken for so get your name on the list...