If you love spending time in the wilderness where mud, sand, and streams are as common as dirt on the ground, you'd better equip your machine with a good winch. Take a look at these offerings by Smittybilt. This California-based company is one of the renowned leaders in the off-road parts and accessories market simply because it was one of the pioneers in the field. Smittybilt's founder, Basil "Smitty" Smith, was one of the first off-road enthusiasts in Southern California.
Right now, you have an opportunity to save 10% on all Smittybilt products available at POWERSPORTSiD.com. Take advantage of this exclusive offer from Smittybilt and purchase premium-quality off-road parts and accessories while the prices are reduced. Act now! This offer ends on December 24, 2021.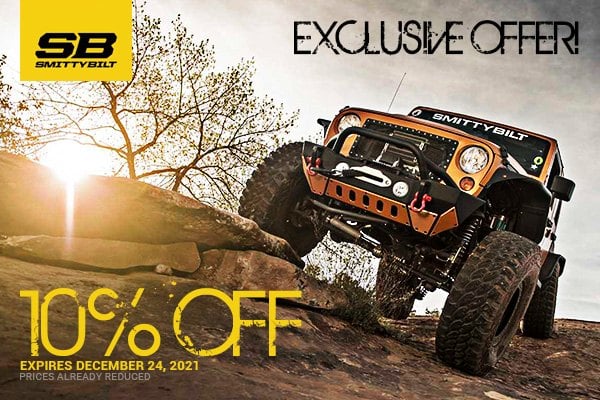 Smittybilt® - XRC Series Winch with Steel Cable and Roller Fairlead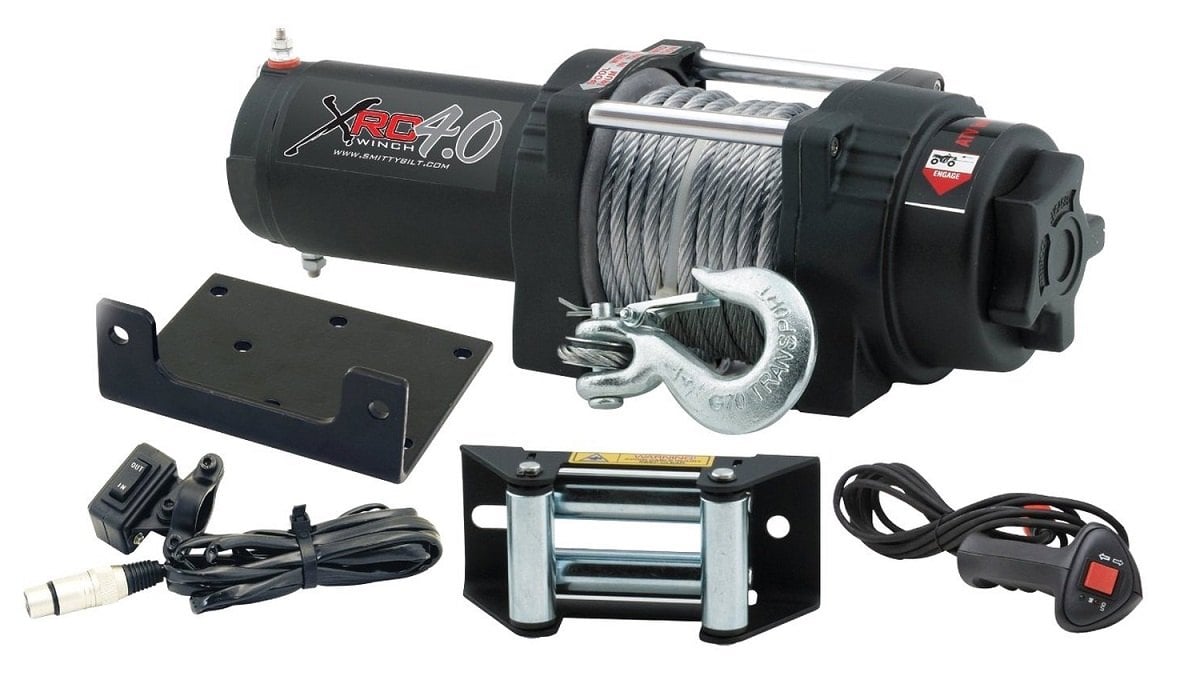 Specifications:
Winch Style: Electric
Pull Rating: 3,000 lbs.
Volts: 12 V
Winch Fairlead Type: Roller
Remote Included: Yes
Remote: Handlebar mini rocker switch and 11.5 ft. remote
Free-Spooling: No
Brake: Yes
Power Out: Yes
Drive Gear: 3-stage planetary
Winch Line Included: Yes
Winch Line Type: Cable
Winch Line Diameter: 1/4 in.
Winch Line Material: Steel
Winch Line Length: 38 ft.
No Load Line Speed: 19.70 fpm
Conforms to J706 Standards: Yes
Mounting Hole Quantity: 4 holes
Mounting Pattern Length: 4.900 in.
Mounting Pattern Width: 3.000 in.
Weight: 17.000 lbs.
Motor Horsepower: 3.90 hp
Gear Reduction Ratio: 136: 1
Quantity: Sold individually
Features:
• Power and performance in a waterproof package
• Amphibious technology completely seals motor and gearbox
• IP68 Ingress Protection rating, the highest rating for the prevention of dust and moisture intrusion
• 5.5 HP series wound motor
• Heat reduction end cap on motor
• 3-stage planetary gear system
• Heavy-duty weatherproof and sealed control pack
• Marine-grade 304 stainless steel control handle and hardware
• Textured black powdercoated finish
• Includes wired remote control and hammer-forged hook
• Roller fairlead does not mount to winch
• Meets SAE (Society of Automotive Engineers) J706 rating for winches
• Intuitive design ensures a simple, hassle-free installation
• Includes detailed installation instructions
• Limited 1-year warranty on electrical components
• Limited lifetime warranty on mechanical components
Smittybilt® 2729 - ATV Winch Accessory Kit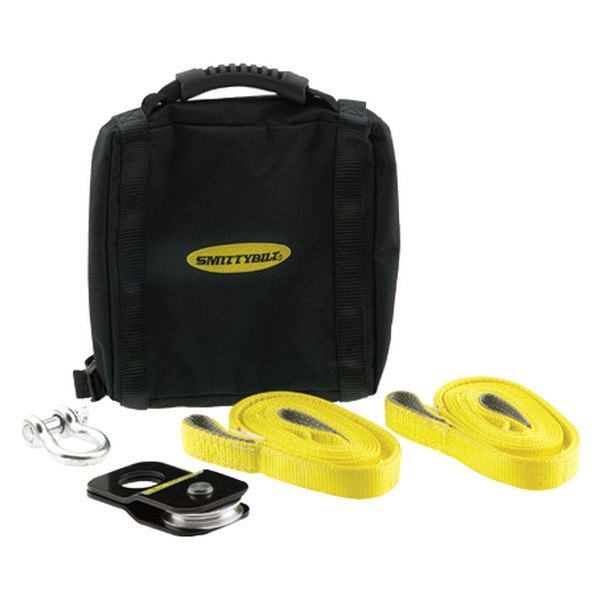 Specifications:
Tow Strap Included: Yes
Winch Strap Included: No
Tree Trunk Protector Included: No
Pulley Block Included: Yes
Bow Shackles Included: No
D Shackles Included: Yes
D Shackle Quantity: 2
Gloves Included: No
Chain Included: No
Bag Included: Yes
Bag Color: Black
Quantity: Sold as a kit.
Each kit comes with the necessary hardware
Designed for Synthetic ropes
Click the image for more information
To browse the full catalog of Smittybilt products, please click the "Shop Now" button below:

If you have any questions, feel free to ask them here, in a PM, or call our tech experts at 888.903.4348​