Iron Cross Automotive is a well-known US-based manufacturer of high-quality parts and accessories for trucks, ATVs, and UTVs with more than 30 years of experience in the business. The company uses the perfect combination of modern technology and good old hard work to create products that will serve for years without any problem. Iron Cross Automotive is one of the very few remaining 100% American Made manufacturers of automotive accessories.
If you want the toughest, highest quality truck parts that are made right here in the United States, look no further than Iron Cross. Don't miss the opportunity to save 10% on all Iron Cross products that will not only look great on your vehicle but perform flawlessly as well. Act now while the sale is active. Prices are already reduced.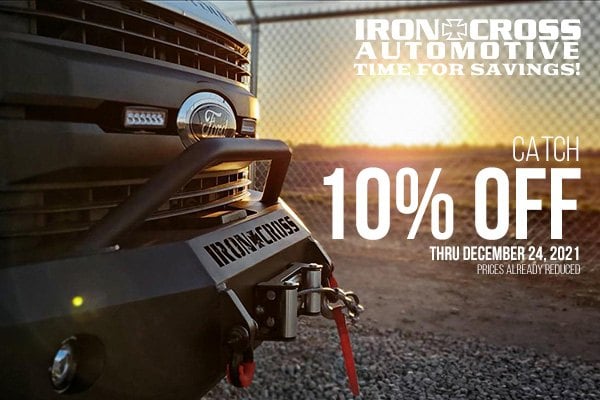 Iron Cross® 1100-01 - 3" 2x20W Cube Spot Beam LED Lights with Logo Grille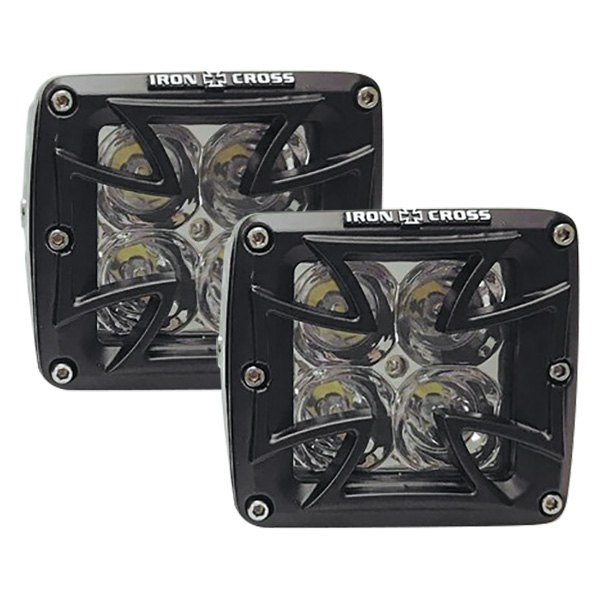 Specifications:
Size: 3"
Watts (per kit): 2x20W
LEDs/bulbs quantity: 4-LED
Beam pattern: spot beam
Bulb type: LED
Beam angle: 10 degrees
Housing color: black
Light Color: white
Material: aluminum
Shape: cube
Voltage: 10-30V
Color temperature: 6000K
Features:
• New 3D reflector design
• Waterproof IP67
• Long life expectancy of over 50,000 + hours
• Diecast aluminum housing
Iron Cross® 20-LEDKIT - 3.5" 2x18W Round Spot Beam LED Lights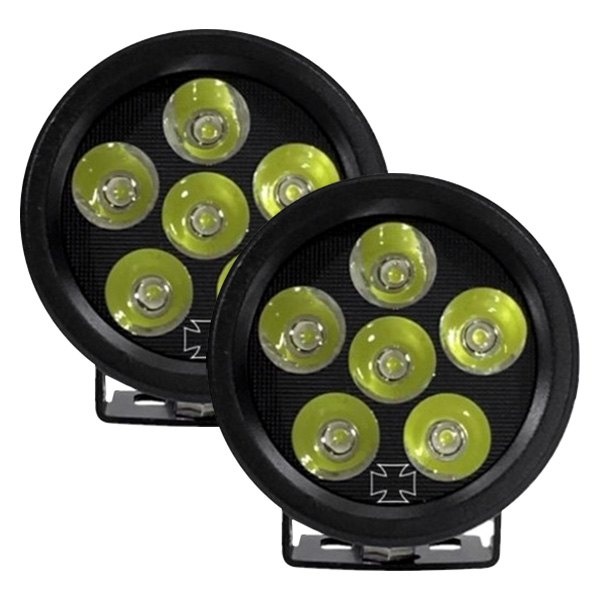 Specifications:
Size: 3.5"
Watts (per kit): 2x18W
LEDs/bulbs quantity: 6-LED
Beam pattern: spot beam
Bulb type: LED
Beam angle: 10 degrees
Housing color: black
Light Color: white
Material: aluminum
Shape: round
Voltage: 10-30V
Raw lumens: 1260
Color temperature: 6000K
Iron Cross® - Maxx Black Dual Row LED Light Bars (5.5", 7.5'', 12'', 21.5" and 2x5.5")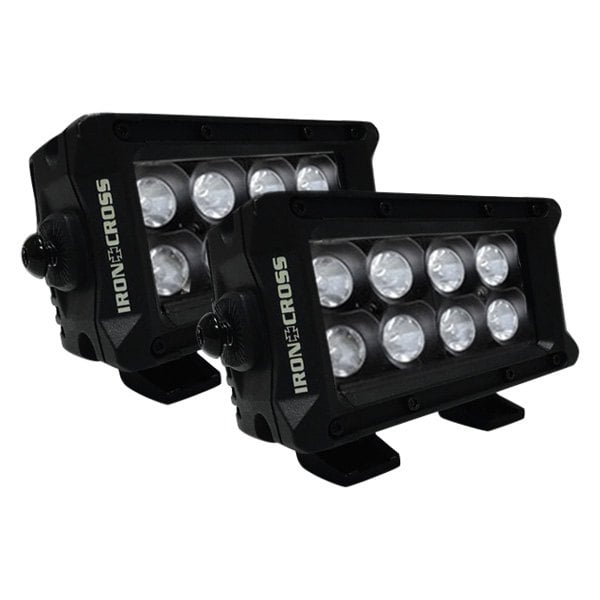 Specifications:
LED rows: dual row
Bulb type: LED
Housing color: black
Light Color: white
Material: aluminum
Shape: straight
Color temperature: 6000K
Iron Cross® - Dual Row LED Light Bars (5.5", 7.5'', 12'', 20" and 2x5.5")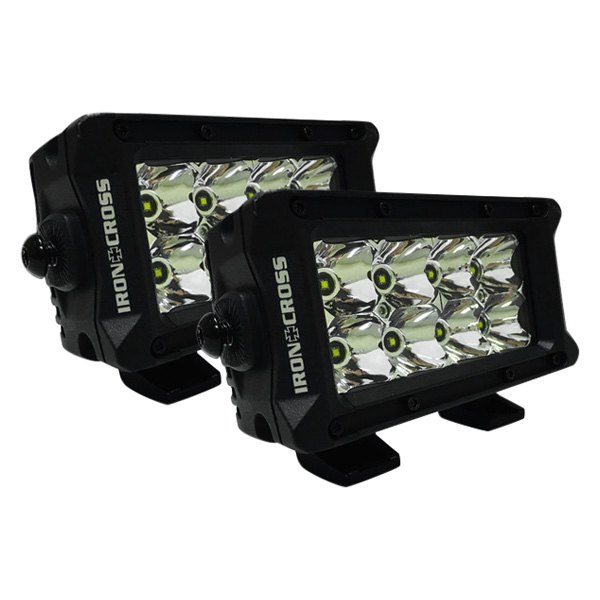 Specifications:
LED rows: dual row
Bulb type: LED
Housing color: black
Light Color: white
Material: aluminum
Shape: straight
Color temperature: 6000K
Click the image for more information
To browse the full catalog of Steelcraft products, please click the "Shop Now" button below:

If you have any questions, feel free to ask them here, in a PM, or call our tech experts at 888.903.4348​